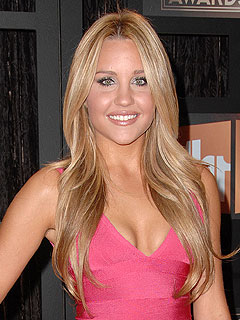 Amanda Bynes is hardly shy when it comes to posting sexy photos or expressing exactly how she feels about guys on Twitter.
"I believe in no regrets," Bynes, 25, told PEOPLE at the MTV Movie Awards. "You say what you feel because you felt it at the moment."
So why does she have the desire to share her emotions with over 5,000 strangers who follow her Twitter updates?
"It's sort of like what I would tell a reporter if I were doing an interview," Bynes says. "You kind of have to let people know a little bit about you. And once you've been in the business for a long time, people kind of know stuff about your life."
"I don't tell anybody anything too personal," she continues. "But I say stuff I would say in an interview."
Still, Bynes says she's learning to keep some things to herself.
"I don't like talking about [dating]," she says. "But when I'm getting married, I'll be open about that."
A Twitter topic she would address? Last year's so-called plan to retire.
"I really just needed some time off," she says of the infamous Tweet announcing her decision to quit appearing in front of the camera. "I've been acting since I was seven, and I'm 25 now. So, it's not retiring so much. It's just taking some time off."